All American Home Service
Prompt & Professional Plumbing & Heating Services in Juneau
When you're in need of a plumbing or heating repair, call All American Home Service in Juneau. Our plumbing and heating experts provide the best service to our customers. From large industrial buildings to individual homes, we've got you covered.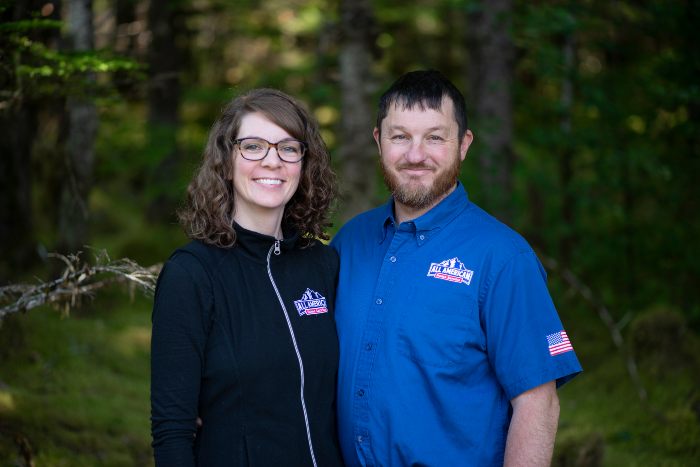 Proud Owners of All American Home Service
We provide plumbing and heating services, including but not limited to:
Our fully trained and experienced team uses only the highest-quality materials!
Our Core Values
Safety: We believe that safety must be at the forefront of all our decision-making. All our employees are drug tested, background checked, and have ID cards. This is all part of our Safety Guarantee!
Accept Responsibility: We accept responsibility for our situations and for the work it will take to change.
Integrity: We believe as company and individuals; we do the right thing all the time no matter the price.
Customer Satisfaction: We listen to our customers and respond to their needs and are committed to excellence in customer satisfaction.
Highest Standards: We are committed to holding ourselves and others to the highest standards.
Reputation: We value our reputation as professionals, a local business and part of our community.
Excellence in all we do: We strive for excellence in every task, large or small. How we behave, work, and live repeatedly is who we are.
We serve as a team: We are a team of individuals, but we act as one. When we work as a team, we are strong, focused and unstoppable.
Employee Commitment: We listen to our team members and treat each other with respect and are committed to employee and management development.
Call All American Home Service today at (907) 789-1800 or contact us online to schedule your heating and plumbing services in Juneau.
Cost Efficient
We understand that our customers are looking for plumbing repair services that do the job but don't break the bank. Our plumbing and heating specialists are ready to talk you through your options and to help you make your plumbing repair more cost efficient and affordable. Before beginning any job, we will let you know the exact project cost. Furthermore, unlike others, we charge by the project and not by the hour. Therefore, you will never be unpleasantly surprised by unexpected charges. Also, we offer discounts to first responders, military members, and law enforcement officers.
Emergency Services
In addition to general plumbing repair services, if your plumbing system breaks down and you absolutely can't wait for it to be repaired, you can count on All American Home Service to be there when you need us. Here, at All American Home Service, our contractor provides emergency services for our customers so that you don't have to put your life or business on hold.
Brand Name Materials
When it comes to providing our customers with the best service, we use top-quality, brand name parts only. When it comes to long lasting plumbing repairs, you need the combination of superior materials and experienced plumbers — that's what you get with All American Home Service. Don't ignore a plumbing problem, as it might cause a leak and even structural damage to your home. Talk to us today to get the most out of your plumbing repair.
Call us at (907) 789-1800 to schedule your appointment for our plumbing and heating services in Juneau. We offer upfront pricing.